Pre-Payment Options
Child Nutrition Services accepts cash or checks for payments. These may be made at the point of sale daily, or sent in to the cafeteria as prepayments. Prepayments will be put on the student's meal account.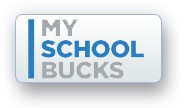 Please take advantage of the options to prepay your student's meal accounts. Prepaid meal accounts help the lunch lines go faster and gives students more time to eat, relax, and play. It also gives you the peace of mind of not having to worry about looking for lunch money every day or worry that it might get lost, stolen or used for other things other than lunch.
Registering for MySchoolBucks.com
You will need your child's ID number that is used in the Nutrikids system (you may get this number from the school office, the cafeteria or on the Parent Portal).
Go to MySchoolBucks.com
Click Register for a free account in the Account Login box and enter the required information.
How to Make a Deposit
Click MyKids.
Click Deposit Money located next to Add Student.
Enter the amount in the Deposit column next to your name.
Click Calculate.
Click Make Deposit.
You will be directed to the PayPal web site to enter your payment information.
You have the option to use your existing PayPal account, debit card, or credit card.
If you are using your PayPal account, enter your email address and PayPal password to continue.
If you are using a credit card, enter the required information.
Click Pay Now when finished. Click Pay once again to finish the process.
For your protection MySchoolBucks.com will not store your financial information. If you have any questions, please contact the school cafeteria manager.
You may also pay for your child's lunch through our online prepayment site,
MySchoolBucks.com
. For more information on how to register or make a deposit, see Pre-Payment Options for School Meals above.
Child Nutrition Managers have been instructed to notify parents/guardians before a student owes a maximum balance of $8.25.
A friendly reminder will be given either by note or through the District Wide AlertNow Notification system if your child's account becomes a negative balance. The parent/guardian may also contact the school manager to inquire about the current account balance. A detailed printout of student's purchases is available upon request.
***Important Reminder Regarding Your Child's BCSD Cafeteria Balance***
The district reminds all parents that unpaid cafeteria balances should be paid in full by the last day of school. Any unpaid balances will be turned over to Nexcheck Collection Agency.
Nexcheck may contact you by mail and/or telephone in order for you to make arrangements to pay.
All payments need to be made directly through Nexcheck
By Mail
P.O. Box 19688
Birmingham, AL 35219
Online
For a convenience fee, payments of both check and fee may be made electronically at
www.nexcheck.com
or over the phone using a credit card, debit card or electronic check.
By Phone
Merchant Services 800-639-2435
Policy on Returned Checks
All returned checks will be handled through Nexcheck Collection Agency.
Online Payments
Online payments are a simple, safe and secure way to make payments to your students account 24 hours a day at your convenience.
Send Check or Cash
You can always bring money personally or send it with your student. Please place it in an envelope marked clearly with your student's name, their ID #, their teacher's name, the $ amount and the check #. Turn in prepaid deposits to the cafeteria cashier(s) or school office.


If you choose to bring money to school personally or send it with your student, please put it in an envelope clearly marked with the student's first and last name, their ID #, their teacher's name, and the amount enclosed.